---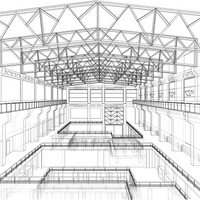 The Executive Development Program on Functional Design of Warehouses is a two-hour program delivered online on Sunday, 19-March-2023 between 10:00 AM to 12:00 PM (IST). Maximum participants will be around 10 on a first-come-first-register basis. 
Mr. Venkadesh Narayanan is the faculty of the program. Click here for his profile.
 Program Topics: 

Classification of Storage Facilities

Differentiating Warehouse vs. Distribution Centers

Warehouse Key Metrics

Warehouse and Two Designs

Warehouse Functions

What is Warehouse Functional Design?

Components of Warehouse Functional Design

Key Stakeholders in Warehouse Functional Design etc.

Click here

 

for the testimonials of past participants.
Deliverable: 

Two-Hours Training

One Month Access to Fhyzics' LMS

Course Completion Certificate (Softcopy)